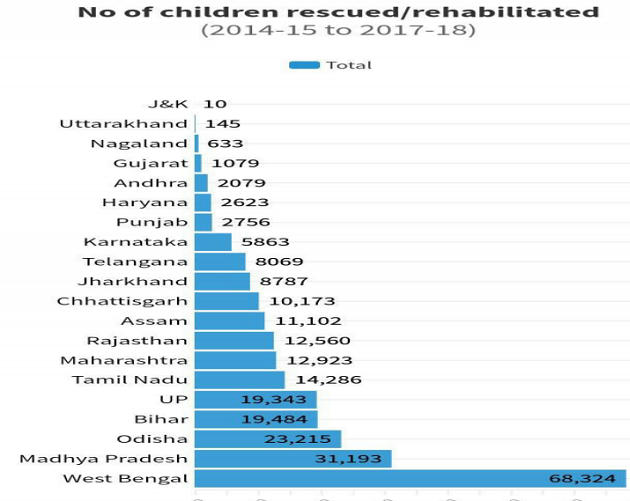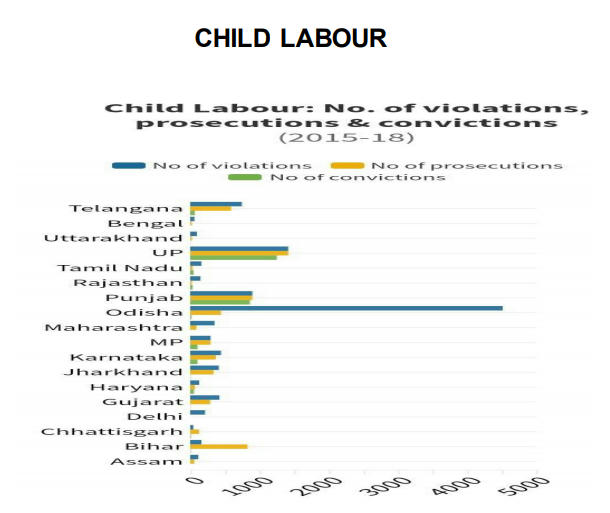 CHILD LABOUR
Worldwide 218 million children between 5 and 17 years are in employment.
Among them, 152 million are victims of child labour; almost half of them, 73 million, work in hazardous child labour.
Almost half of child labour (72.1 million) is to be found in Africa; 62.1 million in the Asia and the Pacific; 10.7 million in the Americas; 1.2 million in the Arab states and 5.5 million in Europe and Central Asia.
Almost half of all 152 million children victims of child labour are aged 5-11 years.
42 million (28%) are 12-14 years old; and 37 million (24%) are 15- 17 years old.
Among 152 million children in child labour, 88 million are boys and 64 million are girls.
Child labour is concentrated primarily in agriculture (71%); 17% in services; and 12% in the industrial sector, including mining.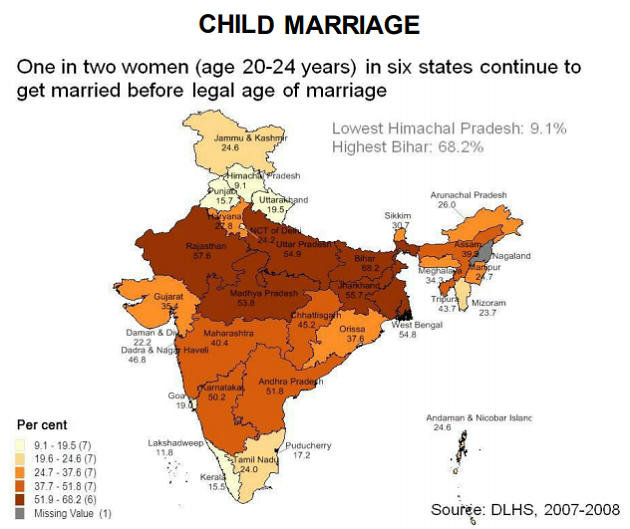 CHANGE MAKER
The Changemaker Award encourages and honours the achievements of young activists, campaigners, and innovators across the world for inspiring social change according to the Sustainable Development Goals by the United Nations.
The award aims at achieving three objectives over the next 15 years – ending poverty, fighting inequality and injustice, and fixing climate change.
PAYAL JANGID
On Wednesday, September 25, India held its head high as a 17-year-old Payal Jangid from Rajasthan became the first Indian to receive the Changemaker Award by the Bill and Melinda Gates Foundation.
Payal, who is from Hinsla village, about 100 kms from Jaipur, has been conferred with the award for her continuous dedication towards the abolition of child marriage in her village, which is a child-friendly village (Bal Mitra Gram), as well as in neighbouring villages.
PAYAL JANGID
According to Payal, her activism and fight to abolish child marriage began at the age of 11, when she had to relent against being married off. She was successful in raising her voice against her parents' decision and prevented the marriage.
She has then served as the President of her village's Children's Parliament (Bal Panchayat). She has conducted a number of field activities and rallies to empower women and children of her own village and villages nearby.
PAYAL JANGID
"This recognition will further encourage me to continue my fight to end all forms of exploitation of children," she said. She received the award from Amina J Mohammed, Deputy Secretary-General of the United Nations, and thanked her mentors, Nobel Peace Laureate Kailash Satyarthi and child rights activist Sumedha Kailash.
"We have a lot of problems in our village, especially girls are not allowed to go out and study and they are married off early," she said.
Make Notes