Read
Home /
Lalu Prashad Yadav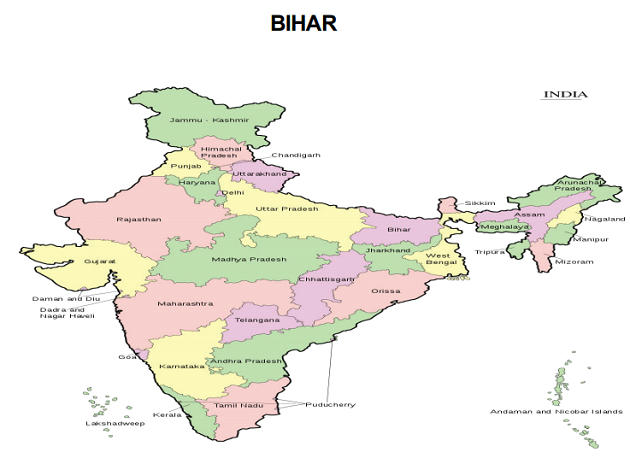 EARLY LIFE
Lalu, second of his parents' six sons, was born on 11 june 1948 in Phulwaria in Bihar to Kundan Ray and Marachhiya Devi, and attended a local middle school before moving to Patna with his elder brother.
After completing Bachelor of Laws and a Master in Political Science from B. N. College of Patna University, he worked as clerk in Bihar Veterinary College at Patna where his elder brother was also a peon.
Yadav married Rabri Devi on 1 June 1973, in an arranged marriage,and they went on to have 9 children: two sons and seven daughters.
POLITICAL JOURNEY
In 1970, Lalu entered in student politics as the general secretary of the Patna University Students' Union (PUSU), became its president in 1973, joined Jai Prakash Narayan' Bihar Movement in 1974. became the Janata alliance's winning candidate in the 1977 Lok Sabha election from Chapra at the age of 29.
In 1979, the Janata Party government fell and parliament was dissolved with new polls held in 1980. Lalu quit Janata party to join Janata Party-S only to lose the re-election in 1980.
He managed to win Bihar Legislative Assembly election later in 1980, and again in 1985 to become leader of opposition in Bihar assembly in 1989.
POLITICAL JOURNEY
Later in 1989, he was also elected for Lok Sabha under V. P. Singh government.By 1990, he positioned himself as the leader of Yadav and lower castes.He became popular among the Muslim and Yadav voters of Bihar.
In 1990, Janata Dal came to power in Bihar. PM V. P. Singh wanted former chief minister Ram Sundar Das to lead the government.and Chandra Shekhar backed Raghunath Jha.
To break deadlock deputy PM Devi Lal nominated Prasad as CM candidate.
CHIEF MNISTER
On 23 September 1990, Prasad arrested L. K. Advani at Samastipur during the latter's Ram Rath Yatra to Ayodhya.
The Backward castes, Dalits and minority communities. With the help of Yadav-Muslim votes, Lalu continued to be Bihar CM.
In the Fodder Scam, Central Bureau of Investigation (CBI) issued an arrest warrant for Yadav, and he had to resign from CM's post. Subsequently, he installed his wife Rabri Devi as Bihar CM.
RJD
In 1997, due to allegation related to Fodder Scam, a leadership revolt surfaced in Janata Dal, consequently Lalu broke away from Janata Dal and formed a new political party Rashtriya Janata Dal (RJD).
In 1998 general for 12th Lok Sabha Lalu won from Madhepura, but lost in 1999 general election to Sharad Yadav. In 2000 Bihar Legislative Assembly election he won and remained in opposition.
In November 2005 state elections RJD won 54 seats, less than both Janata Dal United (JDU) and the Bharatiya Janata Party (BJP). Nitish Kumar led coalition, consisting of JD(U) and BJP, came to power.
RAILWAY MINISTER
In 2004, Yadav contested general election from Chapra and Madhepura and won from both the seats. In total, RJD won 21 seats and it allied with Indian National Congress becoming second-largest member of UPA I after Congress.
Yadav became the railway minister in the 2004 UPA Government.As railway minister, Yadav left passenger fares untouched and focused on other sources of revenue for the railways.
When he took over, the Indian Railways was a loss-making organisation. In the four years under his leadership, it showed a cumulative total profit of Rs.250 billion (US$5.2 billion).
According to CAG, it was the new practice of issuing a "statement of cash and investible surplus" that helped Lalu project a rosy picture.
RAILWAY MINISTER
In 2009 general election RJD won 4 seats and provided outside support to Manmohan Singh government.After the conviction in Fodder Scam on 3 October 2013, Yadav was disqualified from the membership of Lok Sabha. In 2014 general election, Lalu Yadav's RJD again won 4 seats. Lalu Yadav has been working on a merger of six parties to form a Janata Parivar.
In the 2015 Bihar Legislative Assembly election, Lalu Yadav's RJD became the largest party with a total of 81 seats. He along with his partner Nitish Kumar of JD(U) had the absolute majority to form a government in Bihar.Alliance did not last long as Nitish Kumar dumped and ousted Lalu's party from the power and alliance in July 2017.
FODDER SCAM
Fodder scam has several cases, in which Lalu is an accused in 6 cases, he has been convicted in 2 cases.In the 1st case, Lalu was accused in 1996 in which about Rs.4.50 billion (US$111.85 million) were siphoned off from the animal husbandry department.
After a public interest litigation, the Bihar High Court in March 1996 ordered the case to be handed over to the CBI.
In June 1997, CBI filed the charge sheet in the case and made Yadav an accused. The fodder scam forced Yadav to resign from the office of Chief Minister and he appointed his wife, Rabri Devi, his successor as the state's Chief Minister.
FODDER SCAM
In 2001, Supreme Court transferred the scam cases to newly formed Jharkhand and trial began in a special court in Ranchi in 2002.
Lalu Prasad Yadav, along with 44 other accused, was convicted on 30 September 2013, by Central Bureau of Investigation court at Ranchi, after being found guilty in fraudulent withdrawal of Rs. 37 crores (INR370 million) from Chaibasa treasury.
Immediately after the verdict was pronounced, lalu Prasad Yadav was arrested and taken to Birsa Munda Central Jail, located at Ranchi.
FODDER SCAM
Consequent upon his conviction, Mr. Yadav stands disqualified as MP and he will not be eligible to contest public election for next six years.He has been given a jail sentence of five years and a fine of 25 lakh rupees.
He was released on bail from Birsa Munda Central Jail, after he completed the bail formalities in a Special CBI court, two-and-a-half months after he was convicted in a fodder scam case.
Make Notes