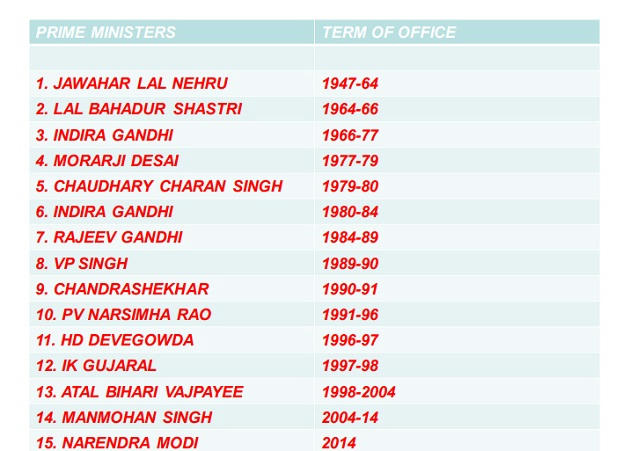 WHAT WE WILL STUDY?
SON OF INDIRA GANDHI POLITICAL CAREER AND CONTROVERSIES PRIME MINISTER OF INDIA AND POLICIES ASSASINATIONS RAJEEV GANDHI Rajiv Ratna Gandhi( 20 August 1944 – 21 May 1991) was an Indian politician who served as the 6th Prime Minister of India from 1984 to 1989. He took office after the 1984 assassination of his mother, Prime Minister Indira Gandhi, to become the youngest Indian Prime Minister at the age of 40. In 1991 the Indian government posthumousl
EARLY LIFE
Rajiv Gandhi was born in Bombay on 20 August 1944 to Indira and Feroze Gandhi. In 1951, Rajiv and Sanjay were admitted to Shiv Niketan school. He was admitted to the Welham Boys' School, Dehradun and Doon School, Dehradun in 1954, where Sanjay joined him two years later.Rajiv was sent to London in 1961 to study A-levels. From 1962 to 1965 he studied engineering at Trinity College, Cambridge, but did not obtain a degree. In 1966 he began a course in mechanical engineering at Imperial College London, but did not complete it.
 

EARLY LIFE
Gandhi returned to India in 1966, the year his mother became Prime Minister. He went to Delhi and became a member of the Flying Club, where he was trained as a pilot. In 1970, he was employed as a pilot by Air India; unlike Sanjay, he did not exhibit any interest of joining politics. In 1968, after three years of courtship, he married Edvige Antonia Albina Màino, who changed her name to Sonia Gandhi and made India her home. Their first child, a son, Rahul Gandhi was born in 1970. In 1972, the couple had a daughter, Priyanka Gandhi, who married Robert Vadra.
POLITICS
On 23 June 1980, Rajiv's younger brother Sanjay Gandhi died unexpectedly in an airplane crash. At that time, Rajiv Gandhi was in London as part of his foreign tour. Hearing the news, he returned to Delhi and cremated Sanjay's body.Rajiv entered politics on 16 February 1981, when he addressed a national farmers' rally in Delhi.During this time, he was still an employee of Air India.
THE TURNING POINT
On 4 May 1981, Indira Gandhi presided over a meeting of the All India Congress Committee. Vasantdada Patil proposed Rajiv as a candidate for the Amethi constituency, which was accepted by all members at the meeting. He won the seat, defeating Lok Dal candidate Sharad Yadav by a margin of 237,000 votes. He took his oath on 17 August as Member of Parliament.
INDIRA GANDHI'S DEATH
On 31 October 1984, the Prime Minister, Rajiv Gandhi's mother Indira Gandhi, was assassinated by her Sikh bodyguards, which led to violent riots against Sikhs. Rajiv Gandhi was in West Bengal on 31 October 1984 when his mother, Prime Minister Indira Gandhi, was assassinated by two of her Sikh bodyguards, Satwant Singh and Beant Singh, to avenge the military attack on the Golden Temple during Operation Blue Star. Sardar Buta Singh and President Zail Singh pressed Rajiv to succeed his mother as Prime Minister within hours of her murder.
PRIME MINISTER OF INDIA
Soon after assuming office, Gandhi asked President Singh to dissolve Parliament and hold fresh elections, as the Lok Sabha had completed its five-year term. Gandhi officially became the President of the Congress party, which won a landslide victory with the largest majority in history of the Indian Parliament, giving Gandhi absolute control of government. Gandhi took his oath on 31 December 1984; at 40, he was the youngest Prime Minister of India.
RAJIV GANDHI PART 2
After his swearing-in as Prime Minister, Gandhi appointed his fourteen-member cabinet.He removed two powerful figures; Finance Minister Pranab Mukherjee and Railway Minister A. B. A. Ghani Khan Choudhury. Mohsina Kidwai became the Minister of Railways; she was the only female figure in the cabinet. Former Home Minister PV Narasimha Rao was put in charge of defence. V.P. Singh who was initially appointed as the Finance Minister, was given the Defence Ministry in 1987. During his tenure as Prime Minister, Gandhi frequently shuffled his cabinet ministers.
 

ECONOMIC POLICY
Gandhi's first action as Prime Minister was passing the antidefection law in January 1985. In his election manifesto for the 1984 general election, he did not mention any economic reforms, but after assuming office he tried to liberalise the country's economy. Gandhi increased government support for science, technology and associated industries, and reduced import quotas, taxes and tariffs on technology-based industries, especially computers, airlines, defence and telecommunications. In 1986, he announced a National Policy on Education to modernise and expand higher education programs across India His efforts created MTNL in 1986, and his public call offices— better known as PCOs—helped develop the telephone network in rural areas.
 

FOREIGN POLICY
In 1986, by request of the President of Seychelles France-Albert René, Gandhi sent India's navy to Seychelles to oppose an attempted coup against René. The intervention of India averted the coup. This mission was codenamed as Operation Flowers are Blooming. In 1987, India re-occupied the Quaid Post in the disputed Siachen region of the Indo-Pakistani border after winning what was termed Operation Rajiv. In the 1988 Maldives coup d'état, the Maldives president Maumoon Abdul Gayoom asked for help from Gandhi. He dispatched 1500 soldiers and the coup was suppressed.
 

FOREIGN POLICY
The Sri Lankan Civil War broke out with the Liberation Tigers of Tamil Eelam (LTTE), which was demanding an independent Tamil state in Sri Lanka. Gandhi discussed the matter with the Sri Lankan Prime Minister Ranasinghe Premadasa at the SAARC meeting in 1986. Gandhi signed the Indo-Sri Lanka Accord in July 1987. The accord "envisaged a devolution of power to the Tamil-majority areas", dissolved the LTTE, and designated Tamil as an official language of Sri Lanka.The LTTE was attacked by IPKF.The IPKF committed many crimes against the tamil civilians. This cruelty existed for nearly 2 years. Later the next prime minister of India Chanderasekar withdrew the IPKF in 1989.
CONTROVERSIES
In 1985, the Supreme Court of India ruled in favour of Muslim divorcee Shah Bano, declaring that her husband should give her alimony. Some Indian Muslims treated it as an encroachment upon Muslim Personal Law and protested against it. Gandhi agreed to their demands. In 1986, the Parliament of India passed The Muslim Women (Protection of Rights on Divorce) Act 1986, which nullified the Supreme Court's judgment in the Shah Bano case.
CONTROVERSIES
The Bofors scandal was a major weapons-contract political scandal that occurred between India and Sweden during the 1980s and 1990s for winning a bid to supply India's 155 mm field howitzer. The scandal relates to illegal kickbacks paid in a US$1.4-billion deal between the Swedish arms manufacturer Bofors with the government of India for the sale of 410 field howitzer guns, and a supply contract almost twice that amount.
 ASSASINATION
Rajiv Gandhi's last public meeting was on 21 May 1991, at Sriperumbudur, a village approximately 40 km (25 mi) from Chennai, where he was assassinated while campaigning. At 10:10 pm, a woman later identified as Thenmozhi Rajaratnam, approached Gandhi in public and greeted him. She then bent down to touch his feet and detonated a belt laden with 700 g (1.5 lb) of RDX explosives tucked under her dress. The explosion killed Gandhi, Rajaratnam, and at least 25 other people. The assassination was captured by a 21-year-old local photographer, whose camera and film were found at the site.
Make Notes