EARLY LIFE
Yousafzai was born on 12 July 1997 in the Swat District of Pakistan's northwestern Khyber Pakhtunkhwa province, into a lower-middle-class family.
She is the daughter of Ziauddin Yousafzai and Tor Pekai Yousafzai. Her family is Sunni Muslimof Pashtun ethnicity.
At her house in Mingora, she lived with her two younger brothers, Khushal and Atal, her parents, Ziauddin and Toor Pekai, and two pet chickens.
 EARLY LIFE
Yousafzai was educated mostly by her father, Ziauddin Yousafzai, who is a poet, school owner,and an educational activist himself, running a chain of private schools known as the Khushal Public School.
In 2009, Yousafzai began as a trainee and then a peer educator in the Institute for War and Peace Reporting's Open Minds Pakistan youth programme.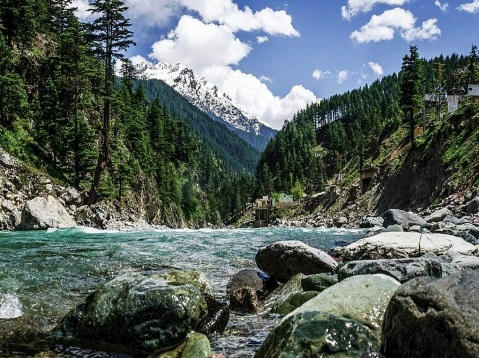 THE RISING
In Mingora, the Taliban had set an edict that no girls could attend school after 15 January 2009.
The group had already blown up more than a hundred girls' schools. The night before the ban took effect was filled with the noise of artillery fire, waking Yousafzai several times.
On 7 February, Yousafzai and her brother returned to their hometown of Mingora, where the streets were deserted, and there was an "eerie silence".
THE RISING
On 15 February, gunshots could be heard in the streets of Mingora.Later that night, when the Taliban announced the peace deal on their FM Radio studio, another round of stronger firing started outside.
Yousafzai spoke out against the Taliban on the national current affairs show Capital Talk on 18 February.Three days later, local Taliban leader Maulana Fazlulla announced on his FM radio station that he was lifting the ban on women's education, and girls would be allowed to attend school until exams were held on 17 March, but they had to wear burqas.
ACTIVISM
Following the documentary, Yousafzai was interviewed on the national Pashto-language station AVT Khyber, the Urdu-language Daily Aaj, and Canada's Toronto Star.
She made a second appearance on Capital Talk on 19 August 2009. She also began appearing on television to publicly advocate for female education.From 2009 to 2010 she was the chair of the District Child Assembly of the Khpal Kor Foundation through 2009 and 2010.
In 2011 Yousafzai trained with local girls' empowerment organisation, Aware Girls.
ACTIVISM
In October 2011, Archbishop Desmond Tutu, a South African activist, nominated Yousafzai for the International Children's Peace Prize.She was the first Pakistani girl to be nominated for the award.
Her public profile rose even further when she was awarded Pakistan's first National Youth Peace Prize two months later in December.
On 19 December 2011, Prime Minister Yousaf Raza Gillani awarded her the National Peace Award for Youth.
At the proceedings in her honour, Yousafzai stated that she was not a member of any political party, but hoped to found a national party of her own to promote education.
GIRL WHO WAS SHOT
As Yousafzai became more recognised, the dangers facing her increased. Death threats against her were published in newspapers and slipped under her door.
In a meeting held in the summer of 2012, Taliban leaders unanimously agreed to kill her.On 9 October 2012, a Taliban gunman shot Yousafzai as she rode home on a bus after taking an exam in Pakistan's Swat Valley.
Yousafzai was 15 years old at the time. According to reports, a masked gunman shouted "Which one of you is Malala? Speak up, otherwise I will shoot you all", and, upon being identified, Yousafzai was shot with one bullet, which travelled 18 inches from the side of her left eye, through her neck and landed in her shoulder.
Two other girls were also wounded in the shooting: Kainat Riaz and Shazia Ramzan,both of whom were stable enough following the shooting, to speak to reporters and provide details of the attack
TREATMENT
After the shooting, Yousafzai was airlifted to a military hospital in Peshawar, where doctors were forced to begin operating after swelling developed in the left portion of her brain, which had been damaged by the bullet when it passed through her head.
After a five-hour operation, doctors successfully removed the bullet, which had lodged in her shoulder near her spinal cord. Interior Minister Rehman Malik said that Yousafzai would be moved to Germany, where she could receive the best medical treatment, as soon as she was stable enough to travel.
On 15 October, Yousafzai travelled to the United Kingdom for further treatment, approved by both her doctors and family. Her plane landed in Birmingham, England where she was treated at the Queen Elizabeth Hospital.Yousafzai had come out of her coma by 17 October 2012.On 3 January 2013, Yousafzai was discharged from the hospital.
CONTINUING ACTIVISM
Yousafzai spoke before the United Nations in July 2013, and had an audience with Queen Elizabeth II in Buckingham Palace.
In September, she spoke at Harvard University,and in October, she met with US President Barack Obama and his family; during that meeting.
In December, she addressed the Oxford Union.In October 2014, after receiving the World Children's Prize,she announced donating $50,000 through the UNRWA, to help rebuild 65 schools in Gaza.
On 12 July 2015, her 18th birthday, Yousafzai opened a school in the Bekaa Valley, Lebanon, near the Syrian border, for Syrian refugees. Yousafzai has repeatedly condemned the Rohingya persecution in Myanmar.
CONTINUING ACTIVISM
In 2014, Yousafzai stated that she wished to return to Pakistan following her education in the U.K., and inspired by Benazir Bhutto, she would consider running for prime minister:
"If I can help my country by joining the government or becoming the prime minister, I would definitely be up for this task".She repeated this aim in 2015 and 2016.However, Yousafzai noted in 2018 that her goal had changed, stating that "now that I have met so many presidents and prime ministers around the world, it just seems that things are not simple and there are other ways that I can bring the change that I want to see".
NOBEL PEACE PRIZE
On 10 October 2014, Yousafzai was announced as the co-recipient of the 2014 Nobel Peace Prize for her struggle against the suppression of children and young people and for the right of all children to education.
Having received the prize at the age of 17, Yousafzai is the youngest Nobel laureate. Yousafzai shared the prize with Kailash Satyarthi.She is the second Pakistani to receive a Nobel Prize after 1979 Physics laureate Abdus Salam.
After she was awarded the Nobel Peace Prize, there was praise, but also some disapproval of the decision.
IN PAKISTAN
Reception of Yousafzai in Pakistan is mostly negative. Yousafzai's opposition to Taliban policy makes her unpopular among Taliban sympathisers.
Yousafzai's statements conflict with the view that militancy in Pakistan is a result of Western interference,and conservatives and Islamic fundamentalists describe her ideology as "anti-Pakistan" and "anti-Islam".
In 2015, the All Pakistan Private Schools Federation (APPSF) banned I Am Malala in all Pakistani private schools, and the president Mirza Kashif Ali released a book I Am Not Malala.
The book accuses Yousafzai of attacking Pakistan's army under the pretence of female education, describes her father as a "double agent" and a "traitor" and denounces the Malala Fund's promotion of secular education.
IN PAKISTAN
On 29 March 2018, Yousafzai returned to Pakistan for the first time since the shooting. Meeting Prime Minister Shahid Khaqan Abbasi, she gave a speech in which she said it had been her dream to return "without any fear".
• Yousafzai then visited her hometown Mingora in Swat Valley. The APPSF, a group representing the 173,000 private schools in Pakistan, organised "I am not Malala Day" on 30 March. Yousafzai responded by saying "I am proud of my religion, and I am proud of my country."
Make Notes