EARLY LIFE
Little is known about Leonardo's early life. He spent his first five years in the hamlet of Anchiano in the home of his mother, and from 1457 lived in the household of his father, grandparents and uncle in the small town of Vinci
 Leonardo received an informal education in Latin, geometry and mathematics.
In 1466, at the age of 14, Leonardo was apprenticed to the artist Andrea di Cione, known as Verrocchio, workshop was "one of the finest in Florence".
He apprenticed as studio boy to Andrea del Verrocchio, the leading Florentine painter and sculptor of his day (and would do so for 7 years).
YOUNG LEO
Leonardo would have been exposed to both theoretical training and a vast range of technical skills.
By 1472, at the age of 20, Leonardo qualified as a master in the Guild of Saint Luke, the guild of artists and doctors of medicine,but even after his father set him up in his own workshop, his attachment to Verrocchio was such that he continued to collaborate with him.Leonardo's earliest known dated work is a drawing in pen and ink of the Arno valley, drawn on 5 August 1473.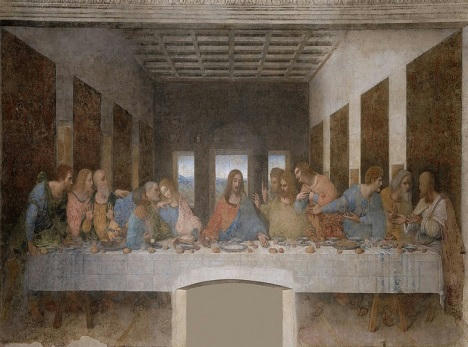 PERFECTION
In 1482 Leonardo moved to Milan to work in the service of the city's duke—a surprising step when one realizes that the 30-year-old artist had just received his first substantial commissions from his native city of Florence
.The unfinished panel painting Adoration of the Magi for the monastery of San Donato a Scopeto and an altar painting for the St. Bernard Chapel in the Palazzo della Signori.
Neither commission was completed, the second being interrupted when Leonardo went to Milan. In 1482, Leonardo, who according to Vasari was a talented musician, created a silver lyre in the shape of a horse's head. Lorenzo de' Medici sent Leonardo to Milan, bearing the lyre as a gift, to secure peace with Ludovico Sforza, Duke of Milan.
MILAN
Leonardo worked in Milan from 1482 until 1499. He was commissioned to paint the Virgin of the Rocks and
The Last Supper for the monastery of Santa Maria delle Grazie.
In the spring of 1485, Leonardo travelled to Hungary on behalf of Ludovico to meet Matthias Corvinus, and was commissioned by him to paint a Madonna.
Leonardo was employed on many different projects for Ludovico, including the preparation of floats and pageants for special occasions, designs for a dome for Milan Cathedral and a model for a huge equestrian monument to Francesco Sforza.
PROBLEMS
Leonardo began making detailed plans for its casting; however, Michelangelo insulted Leonardo by implying that he was unable to cast it. In November 1494, Ludovico gave the bronze to be used for cannon to defend the city from invasion by Charles VIII.
Leonardo spent 17 years in Milan, until Ludovico's fall from power in 1499.
When Milan was invaded by the French in 1499 and the Sforza family fled, da Vinci escaped as well, possibly first to Venice and then to Florence
LATER
 Leonardo did not stay in Milan for long because his father had died in 1504, and in 1507 he was back in Florence trying to sort out problems with his brothers over his father's estate. By 1508, Leonardo was back in Milan, living in his own house in Porta Orientale in the parish of Santa Babila
From September 1513 to 1516,Leonardo spent much of his time living in the Belvedere in the Vatican in Rome, where Raphael and Michelangelo were both active at the time.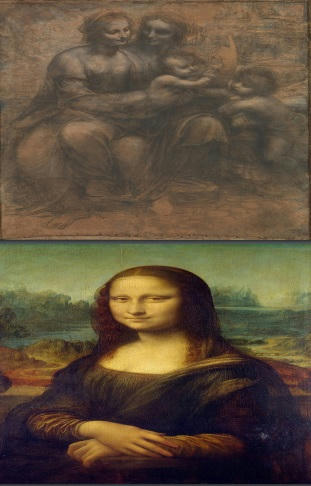 FINAL YEARS
In October 1515, King Francis I of France recaptured Milan. Da Vinci left Italy for good in 1516,When French ruler Francis I generously offered him the title of "Premier Painter and Engineer and Architect to the King," .
Da Vinci died at Cloux (now Clos-Lucé) in 1519 at age 67. He was buried nearby in the palace church of Saint-Florentin. The French Revolution nearly obliterated the church, and its remains were completely demolished in the early 1800s, making it impossible to identify da Vinci's exact gravesite.
COUNTRIES THAT CHE VISITED STUDY IQ LEONARDO DA VINCI
Most notably, he believed that sight was mankind's most important sense and that "saper vedere"("knowing how to see") was crucial to living all aspects of life fully. He saw science and art as complementary rather than distinct disciplines, and thought that ideas formulated in one realm could—and should—inform the other
Probably because of his abundance of diverse interests, da Vinci failed to complete a significant number of his paintings and projects. He spent a great deal of time immersing himself in nature, testing scientific laws, dissecting bodies (human and animal) and thinking and writing about his observations.
At some point in the early 1490s, da Vinci began filling notebooks related to four broad themes—painting, architecture, mechanics and human anatomy—creating thousands of pages .
VIEWS
The notebooks—often referred to as da Vinci's manuscripts and "codices"—are housed today in museum collections after having been scattered after his death.
The Codex Atlanticus, for instance, includes a plan for a 65-foot mechanical bat, essentially a flying machine based on the physiology of the bat and on the principles of aeronautics and physics.
Other notebooks contained da Vinci's anatomical studies of the human skeleton, muscles, brain, and digestive and reproductive systems, which brought new understanding of the human body to a wider audience. However, because they weren't published in the 1500s, da Vinci's notebooks had little influence on scientific advancement in the Renaissance perio ADORATION OF MAGGI THE LAST SUPPER MONA LISA MONA LISA
There, he painted a series of portraits that included "La Gioconda," a 21-by-31-inch work that's best known today as "Mona Lisa."
Painted between approximately 1503 and 1506, the woman depicted —especially because of her mysterious slight smile—has been the subject of speculation for centuries.
In the past she was often thought to be Mona Lisa Gherardini, a courtesan, but current scholarship indicates that she was Lisa del Giocondo, wife of Florentine merchant Francisco del Giocondo. Today, the portrait—the only da Vinci portrait from this period that survives—is housed at the Louvre Museum in Paris, France, where it attracts millions of visitors each year.
THE DA VINCI CODE.
Renaissance humanism recognised no mutually exclusive polarities between the sciences and the arts, and Leonardo's studies in science and engineering are sometimes considered as impressive and innovative as his artistic work.
These studies were recorded in 13,000 pages of notes and drawings, which fuse art and natural philosophy .
Leonardo's notes and drawings display an enormous range of interests and preoccupations, some as mundane as lists of groceries and people who owed him money and some as intriguing as designs for wings and shoes for walking on water.
THE DA VINCI CODE
There are compositions for paintings, studies of details and drapery, studies of faces and emotions, of animals, babies, dissections, plant studies, rock formations, whirlpools, war machines, flying machines and architecture. • The Codex Leicester is the only major scientific work of Leonardo in private hands; it is owned by Bill Gates and is displayed once a year in different cities around the world.
In many cases a single topic, for example, the heart or the human fetus, is covered in detail in both words and pictures on a single sheet
LOVE FOR ANATOMY
Leonardo started his study in the anatomy of the human body under the apprenticeship of Andrea del Verrocchio, who demanded that his students develop a deep knowledge of the subject.
As an artist, he quickly became master of topographic anatomy, drawing many studies of muscles, tendons and other visible anatomical features
 As a successful artist, Leonardo was given permission to dissect human corpses at the Hospital of Santa Maria Nuova in Florence and later at hospitals in Milan and Rome
Leonardo made over 240 detailed drawings and wrote about 13,000 words towards a treatise on anatomy.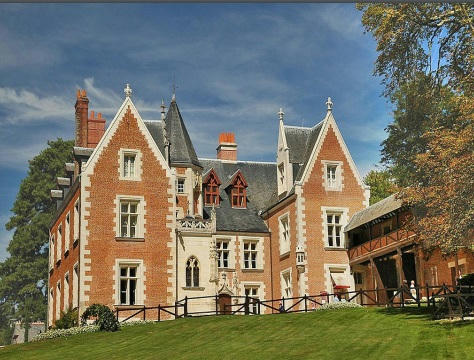 Make Notes