LEE KUAN YEW PART 1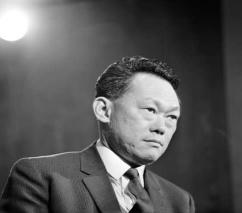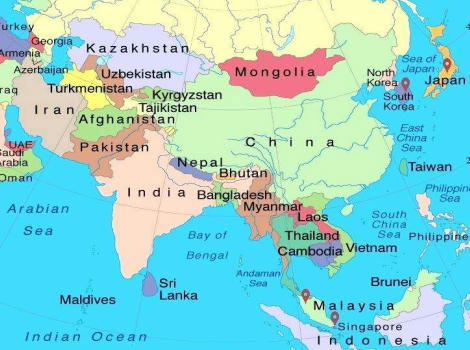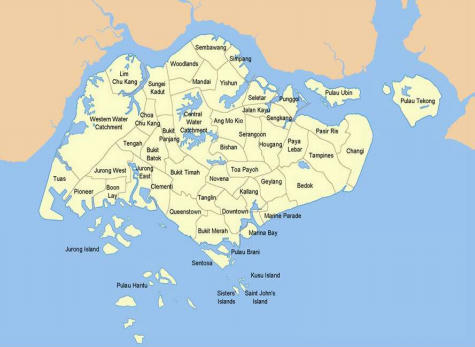 EARLY LIFE
Born in Singapore on September 16, 1923, Lee Kuan Yew became the longest-serving prime minister in world history.
Lee's English-educated parents named him 'Kuan Yew', which stands for 'light and brightness', with an alternate meaning 'bringing great glory to one's ancestors'. His paternal grandfather gave him the English name 'Harry'.
In 1931, Lee Kuan Yew studied at Telok Kurau English School in Singapore.He then attended Raffles Institution in 1935.Lee joined the Scouts for three years, played cricket, tennis, and chess, and debated for the school.
WORLD WAR 2
Lee experienced hardship during the Japanese occupation from 1942 to 1945. Lee set up private small enterprises during the war to survive; among which was one that manufactured stationery glue, branded as "Stikfas".
Lee had a near-miss with a Japanese Occupation atrocity. The Japanese army was rounding up Chinese men for questioning and Lee was told to fall in and join the segregated Chinese men.
Sensing that something was amiss, he asked for permission to return home to collect his clothes first, and the Japanese guard agreed. It turned out that those who were segregated were taken to the beach to be shot as part of the Sook Ching massacre.
After seeing how the British had failed to defend Singapore from the Japanese, and after his stay in England, Lee decided that Singapore had to govern itself. He returned to Singapore in 1949.
ENGLAND
He obtained several scholarships, and came top in the School Certificate examinations in 1940, gaining the John Anderson scholarship to attend Raffles College. Lee's future wife, Kwa Geok Choo, was his classmate and the only girl at Raffles Institution at that time.
After the world  war 2, Lee went on to study in England. He briefly attended London School of Economics  as enrollment at University of Cambridge had already closed. He matriculated in January 1947.Lee was called to the Bar at the Middle Temple in 1950.
POLITICAL PARTY
In his memoirs, Lee recounted that he had intended to return to Singapore to work as a lawyer. He also worked as a legal advisor to the trade and students' unions.
Lee Kuan Yew's opportunity to formally enter politics came when members of the Singapore Chinese Middle Schools Union launched anti-colonial, non-violent protests against the enactment of the national service ordinance law on 13 May 1954.
Forty-six to sixty students were arrested after an initial use of violence by members of the police riot squad. The student arrests gave rise to Lee's reputation as a "left-wing lawyer"  which provided a path for Lee into Singaporean politics through the Communist Party of Malaya.
PEOPLE"S ACTION PARTY
Coincidentally on 12 November 1954, the People's Action Party (PAP) was officially inaugurated.Lee, together with a group of fellow English-educated middle-class men formed the "socialist" PAP in an expedient alliance with the pro-communist trade unionists.
Their common aim was to struggle for self-government and put an end to British colonial rule. Lee became secretary-general, a post he held until 1992, save for a brief period in 1957.
Lee Kuan Yew won the Tanjong Pagar seat in the 1955 elections. He became the opposition leader against David Saul Marshall's Labour Front led coalition government.
Lee's position in the PAP was seriously under threat in 1957 when pro-communists took over the leadership posts.
PRIME MINISTER
In the national elections held on 30 May 1959, the PAP won 43 of the 51 seats in the legislative assembly. Singapore gained self-government with autonomy in all state matters except defence and foreign affairs, and Lee became the first Prime Minister of Singapore on 3 June 1959.
Once in office, Lee Kuan Yew introduced a five-year plan calling for urban renewal and construction of new public housing, greater rights for women, educational reform and industrialization.
His plan also called for a merger of Singapore with Malaysia, and after Malayan prime minister Tunku Abdul Rahman proposed the formation of a federation that would include Malaya, Singapore, Sabah and Sarawak, Lee began to campaign in favor of the effort and to end British colonial rule for good.
SPLIT WITH MALAYSIA
To show that the people of Singapore were supportive, Lee used the results of a referendum held in September 1962, in which 70 percent of the votes were cast in favor of the proposal.
So in 1963, Singapore joined the newly created Federation of Malaysia. In elections held shortly after, the PAP retained its control of Singapore's Parliament, and Lee held onto his post as prime minister.
Growing tension between Chinese and Malays in the Federation, however, resulted in rioting in Singapore.A year later, with racial strife continuing, Lee was told by his Malaysian colleagues that Singapore must leave the federation.
Lee was passionate about working out a compromise, but his efforts proved fruitless, and he signed a separation agreement on August 7, 1965. 
STRUGGLE YEARS
The failure of the merger was a serious blow to Lee, who believed that unity was crucial for Singapore's survival.
With the broken union came problems beyond Lee's personal grief: Singapore's lack of natural resources and a limited defensive capability were major challenges.
Singapore needed a strong economy to survive as an independent country, and Lee quickly spearheaded a program to transform it into a major exporter of finished goods. He also encouraged foreign investment and made moves to ensure a rising standard of living for
workers
1965-1990
Singapore joined the United Nations on 21 September 1965, and founded the Association of Southeast Asian Nations (ASEAN) on 8 August 1967 with four other South-East Asian countries.
 Lee made his first official visit to Indonesia on 25 May 1973, just a few years after the Indonesia–Malaysia confrontation under Sukarno's regime.
Together with efforts from the government and ruling party, Lee tried to create a unique Singaporean identity in the 1970s and 1980s—one which heavily recognised racial consciousness within the umbrella of multiculturalism.
Lee and his government stressed the importance of maintaining religious tolerance and racial harmony, and they were ready to use the law to counter any threat that might incite ethnic and religious violence.
POLICIES(NATIONAL SECURITY)
The vulnerability of Singapore was deeply felt, with threats from multiple sources including the communists and Indonesia with its confrontational stance.
As Singapore gained admission to the United Nations, Lee quickly sought international recognition of Singapore's independence.
He appointed Goh Keng Swee as Minister for the Interior and Defence to build up the Singapore Armed Forces (SAF).In 1967, Lee introduced conscription whereby all able-bodied male.
By 1971, Singapore had 17 national service battalions (16,000 men) with 14 battalions (11,000 men) in the reserves.
ECONOMIC REFORMS
One of Lee's most urgent tasks upon Singapore's independence was to address high unemployment. Tourism helped but did not completely resolve the unemployment problem.
Lee set up factories and initially focused on the manufacturing industry. Before the British completely withdrew from Singapore in 1971, Lee also persuaded the British not to destroy their dock and had the British naval dockyard later converted for civilian use.
After years of trial and error, Lee and his cabinet decided the best way to boost Singapore's economy was to attract foreign investments from multinational corporations (MNCs).
ANTI CORRUPTION AND POPULATION CONTROL
Singapore had problems with political corruption. Lee introduced legislation giving the Corrupt Practices Investigation Bureau (CPIB) greater power to conduct arrests, search, call up witnesses, and investigate bank accounts.
Lee believed that ministers should be well paid in order to maintain a clean and honest government.
In the late 1960s, fearing that Singapore's growing population might overburden the developing economy, Lee started a "Stop at Two" family planning campaign.
In 1983, Lee sparked the "Great Marriage Debate" when he encouraged Singapore men to choose highly educated women as wives.
WATER MANAGEMENT
Singapore has traditionally relied on water from Malaysia. However, this reliance has made Singapore subject to the possibility of price increases and allowed Malaysian officials to use the water reliance as a political leverage by threatening to cut off supply
In order to reduce this problem, Lee decided to experiment with water recycling in 1974.
The Singapore International Water Week was started in 2008; it focused on sustainable water solutions for cities.
LATER YEARS
After leading the PAP to victory in seven elections, Lee stepped down on 28 November 1990, handing over the prime ministership to Goh Chok Tong. At that point in time he had become the world's longest-serving prime minister.
When Goh Chok Tong became head of government, Lee remained in the cabinet with a non-executive position of Senior Minister and played a role he described as advisory.
Lee subsequently stepped down as Secretary-General of the PAP and was succeeded by Goh Chok Tong in November 1992.
LATER YEARS
After the 2011 general elections in which the Workers' Party, a major opposition political party in Singapore, made unprecedented gains by winning a Group Representation Constituency (GRC), Lee announced that he decided to leave the Cabinet for the Prime Minister, Lee Hsien Loong, and his team to have a clean slate.
On 15 February 2013, Lee was admitted to Singapore General Hospital after suffering a prolonged cardiac dysrhythmia which was followed by a brief stoppage of blood flow to the brain.
DEATH
On 5 February 2015, Lee was hospitalised and was put on a ventilator at the intensive care unit of Singapore General Hospital, although his condition was reported initially as "stable.
On 23 March 2015, Singapore's Prime Minister Lee Hsien Loong announced his father's death at the age of 91. After a declared period of public mourning,a state funeral for Lee was held on 29 March and attended by world leaders.Later that day, Lee was cremated in a private ceremony at the Mandai Crematorium
Make Notes