BARAK OBAMA PART 1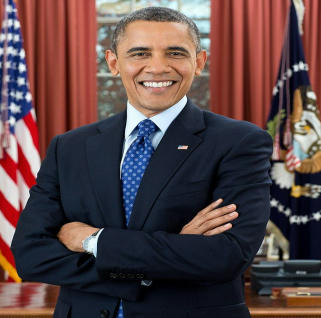 WHAT WE WILL STUDY?
EARLY LIFE
RISE TO POWER
Mr.PRESIDENT
POLICIES CHILDHOOD
Obama was born on August 4, 1961, in Honolulu, Hawaii.He is the only President who was born in Hawaiiand the only President who was born outside of the contiguous 48 states
. • He was born to a white mother and a black father. His mother, Ann Dunham (1942–1995), His father, Barack Obama Sr. (1936– 1982),The couple married on February 2, 1961, six months before Obama was born.
Obama's parents divorced in March 1964. Obama Sr. returned to Kenya in 1964, where he married for a third time. He visited his son in Hawaii only once, at Christmas time in 1971. EARLY YEARS • From age six to ten, Obama attended local Indonesian-language schools.As a result of those four years in Jakarta, he was able to speak Indonesian fluently as a child.
In 1971, Obama returned to Honolulu to live with his maternal grandparenta. He attended Punahou School— a private college preparatory school with the aid of a scholarship from fifth grade until he graduated from high school in 1979.
In his youth, Obama went by the nickname "Barry".Obama lived with his mother and half-sister, Maya Soetoro, in Hawaii for three years from 1972 to 1975.
Obama has also written and talked about using alcohol, marijuana, and cocaine during his teenage years .Obama was also a member of the "choom gang", a self-named group of friends that spent time together and occasionally smoked marijuana.
EDUCATION
After graduating from high school in 1979, Obama moved to Los Angeles to attend Occidental College. In February 1981, Obama made his first public speech, calling for Occidental to participate in the disinvestment from South Africa in response to that nation's policy of apartheid.
In mid-1981, Obama traveled to Indonesia to visit his mother and half-sister Maya, and visited the families of college friends in Pakistan and India for three weeks.
Later in 1981, he transferred as a junior to Columbia University in New York City, where he majored in political science with a specialty in international relations and in English literature . • He graduated with a BA degree in 1983 and worked for about a year at the Business International Corporation.
 GOLDEN CAREER
Two years after graduating from Columbia, Obama was back in Chicago when he was hired as director of the Developing Communities Project. He worked there as a community organizer from June 1985 to May 1988.
Obama entered Harvard Law School in the fall of 1988.He was selected as an editor of the Harvard Law Review at the end of his first year,president of the journal in his second year.
During his summers, he returned to Chicago, where he worked as an associate at the law firms of Sidley Austin in 1989 and Hopkins & Sutter in 1990.
After graduating with a JD degree from Harvard in 1991, he returned to Chicago.Obama's election as the first black president of the Harvard Law Review gained national media attention.
 THE RISING
Obama was elected to the Illinois Senate in 1996, He sponsored a law that increased tax credits for low-income workers, negotiated welfare reform, and promoted increased subsidies for childcare.
He was reelected to the Illinois Senate in 1998.In January 2003, Obama became chairman of the Illinois Senate's Health and Human Services Committee .
During his 2004 general election campaign for the U.S. Senate, police representatives credited Obama for his active engagement with police organizations in enacting death penalty reforms.Obama resigned from the Illinois Senate in November 2004 following his election to the U.S. Senate
THE RISING
Obama was an early opponent of the George W. Bush administration's 2003 invasion of Iraq.
On October 2, 2002, the day President Bush and Congress agreed on the joint resolution authorizing the Iraq War,Obama addressed the first high-profile Chicago anti-Iraq War rally, and spoke out against the war.
In the March 2004 primary election, Obama won in an unexpected landslide—which overnight made him a rising star within the national Democratic Party.
Obama delivered the keynote address at the 2004 Democratic National Convention, seen by 9.1 million viewers.
THE RISING
Obama was sworn in as a senator on January 3, 2005. Obama announced on November 13, 2008, that he would resign his Senate seat on November 16, 2008.
Obama also introduced two unsuccessful bills: the Deceptive Practices and Voter Intimidation Prevention Act to criminalize deceptive practices in federal elections, and the Iraq War DeEscalation Act of 2007.
In January 2007, he left the Environment and Public Works committee and took additional assignments with Health, Education, Labor and Pensions and Homeland Security and Governmental Affairs. He also became Chairman of the Senate's subcommittee on European Affairs.
 PERSONAL LIFE
Obama has a half-sister with whom he was and seven half-siblings from his Kenyan father's family—six of them living.
In June 1989, Obama met Michelle Robinson when he was employed as a summer associate at the Chicago law firm of Sidley Austin.
They began dating later that summer, became engaged in 1991, and were married on October 3, 1992. The couple's first daughter, Malia Ann, was born in 1998, followed by a second daughter, Natasha ("Sasha"), in 2001.
 BARAK OBAMA PART 2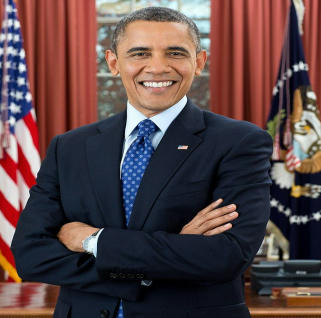 PRESIDENT OF USA
On February 10, 2007, Obama announced his candidacy for President of the United States.On June 7, 2008, Clinton ended her campaign and endorsed Obama.
Hillary Clinton called for her supporters to endorse Obama, and she and Bill Clinton gave convention speeches in his support.
On June 19, 2008, Obama became the first major-party presidential candidate to turn down public financing in the general election since the system was created in 1976.
John McCain was nominated as the Republican candidate.The two candidates engaged in three presidential debates in September and October 2008.
Mr.PRESIDENT
On November 4, Obama won the presidency with 365 electoral votes to 173 received by McCain.
Obama won 52.9% of the popular vote to McCain's 45.7%.He became the first African American to be elected president.
Obama delivered his victory speech before hundreds of thousands of supporters in Chicago's Grant.
VICTORY MAP SECOND TERM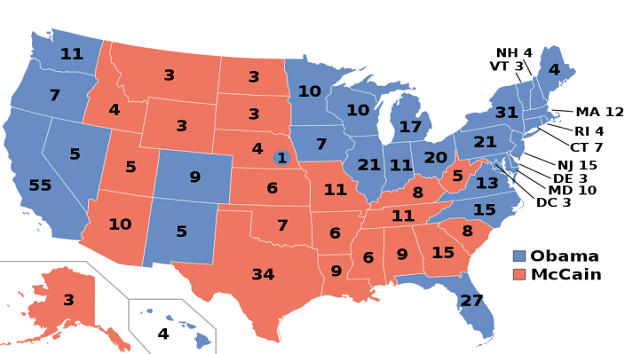 On April 4, 2011, Obama announced his reelection campaign for 2012 in a video titled "It Begins with Us" .
Their main opponents were Republicans Mitt Romney the former governor of Massachusetts, and Representative Paul Ryan of Wisconsin.
Obama became the first Democratic president since Franklin D. Roosevelt to win the majority of the popular vote twice.
President Obama addressed supporters and volunteers at Chicago's McCormick Place after his reelection and said: "Tonight you voted for action, not politics‖
 POLICIES(DOMESTIC)
The inauguration of Barack Obama as the 44th President took place on January 20, 2009. In his first few days in office, Obama issued executive orders and presidential memoranda directing the U.S. military to develop plans to withdraw troops from Iraq.
The first bill signed into law by Obama was the Lilly Ledbetter Fair Pay Act of 2009, for equal-pay lawsuits. Five days later, he signed the reauthorization of the State Children's Health Insurance Program (SCHIP) to cover an additional 4 million uninsured children.
Obama appointed two women to serve on the Supreme Court in the first two years of his Presidency. On March 30, 2010, Obama signed the Health Care and Education Reconciliation Act.
 DOMESTIC POLICY
In April 2010, Obama announced a planned change in direction at NASA, the U.S. space agency. President Obama's 2011 State of the Union Address focused on themes of education and innovation, stressing the importance of innovation economics to make the United States more competitive globally.
He spoke of a five-year freeze in domestic spending, eliminating tax breaks for oil companies and reversing tax cuts for the wealthiest Americans, banning congressional earmarks, and reducing healthcare costs.
He promised that the United States would have one million electric vehicles on the road by 2015 and would be 80% reliant on "clean" electricity.
 ECONOMY POLICY OBAMACARE(HEALTH POLICY)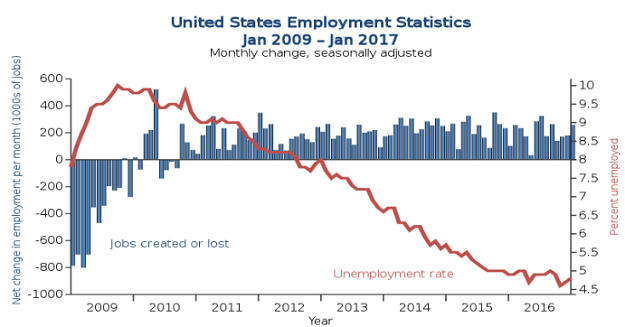 Obama called for Congress to pass legislation reforming health care in the United States, a key campaign promise and a top legislative goal.
He proposed an expansion of health insurance coverage to cover the uninsured, to cap premium increases, and to allow people to retain their coverage when they leave or change jobs. His proposal was to spend $900 billion over 10 years and include a government insurance plan.
On March 21, 2010, the Patient Protection and Affordable Care Act (ACA) passed.The ACA includes health-related provisions, most of which took effect in 2014.
FOREIGN POLICY
On September 24, 2009, Obama became the first sitting U.S. President to preside over a meeting of the United Nations Security Council.
In March 2010, Obama took a public stance against plans by the government of Israeli Prime Minister Benjamin Netanyahu to continue building Jewish housing projects in predominantly Arab neighborhoods of East.
In December 2014, Obama announced that he intended to normalize relationships between Cuba and the United.
 FOREIGN POLICY
On February 27, 2009, Obama announced that combat operations in Iraq would end within 18 months. Early in his presidency, Obama moved to bolster U.S. troop strength in Afghanistan.
On August 18, 2011, several months after the start of the Syrian Civil War, Obama issued a written statement that said:
 "The time has come for President Assad to step aside.―
Starting with information received from Central Intelligence Agency operatives in July 2010, the CIA developed intelligence over the next several months that determined what they believed to be the hideout of Osama bin Laden.
FOREIGN POLICY
In November 2013, the Obama administration opened negotiations with Iran to prevent it from acquiring nuclear weapons, which included an interim agreement.
Negotiations took two years with numerous delays, with a deal being announced July 14, 2015. The deal, titled the "Joint Comprehensive Plan of Action", saw the removal of sanctions in exchange for measures that would prevent Iran from producing nuclear weapons.
POST PRESIDENCY
Barack Obama's presidency ended at noon on January 20, 2017, immediately following the inauguration of his Republican successor, Donald Trump.
On June 1, 2017, after President Trump announced his withdrawal of the United States from the Paris Agreement, Obama released a statement disagreeing with the choice.
On October 31, 2017, Obama hosted the inaugural summit of the Obama Foundation in Chicago.
Obama went on an international trip from November 28 to December 2, 2017, and visited China, India and France
Make Notes