NOBEL PRIZE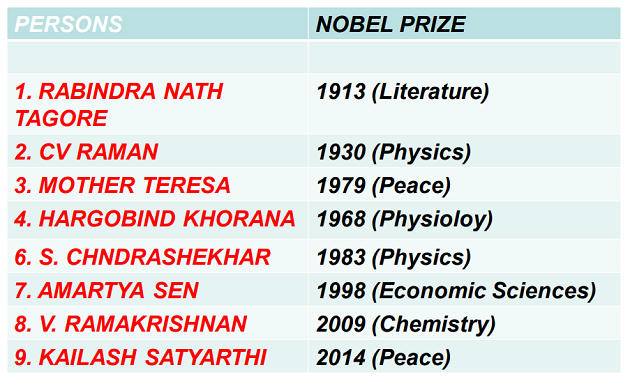 AMARTYA SEN
Amartya Kumar Sen, born 3 November 1933) is an Indian economist and philosopher, who since 1972 has taught and worked in India, the United Kingdom, and the United States.
Sen has made contributions to welfare economics, social choice theory, economic and social justice, economic theories of famines, and indices of the measure of well-being of citizens of developing countries.
He is a Fellow and former Master of Trinity College, Cambridge and was awarded the Nobel Memorial Prize in Economic Sciences in 1998 and India's Bharat Ratna in 1999 for his work in welfare economics.
EARLY LIFE
Amartya Sen was born in a Hindu family in Bengal, British India, in the district of modern day Bangladesh, Manikganj.
Sen's family was from Wari and Manikganj, Dhaka, both in present-day Bangladesh. His father Ashutosh Sen was a professor of chemistry at Dhaka University who moved with his family to West Bengal in 1945 and Sen's mother was Amita Sen.
Sen began his high-school education at St Gregory's School in Dhaka in 1940. In fall 1941, Sen was admitted to Patha Bhavana, Shantiniketan, where he completed his school education, in which he excelled.
In 1951, he went to Presidency College, Kolkata, where he earned a B.A. in Economics with First in the First Class, with a minor in Mathematics, as a graduating student of the University of Calcutta. While at Presidency, Sen was diagnosed with oral cancer, and given a 15% chance of living five years.
With radiation treatment, he survived, and in 1953 he moved to Trinity College, Cambridge, where he earned a second B.A. in Economics in 1955.
ECONOMIST
While Sen was officially a Ph.D student at Cambridge (though he had finished his research in 1955–56), he was offered the position of FirstProfessor and First-Head of the Economics Department of the newly created Jadavpur University in Calcutta. He served in that position, starting the new Economics Department, from 1956 to 1958.
Sen's papers in the late 1960s and early 1970s helped develop the theory of social choice, which first came to prominence in the work by the American economist Kenneth Arrow.
PROFESSIONAL CAREER
Sen began his career both as a teacher and a research scholar in the Department of Economics, Jadavpur University as a Professor of Economics in 1956 – 58.
From 1957 to 1963, Sen served as a Fellow of Trinity College, Cambridge. Between 1960 and 1961, Sen was a visiting Professor at Massachusetts Institute of Technology in the United States.
He was also a visiting Professor at the University of California, Berkeley (1964-1965) and Cornell (1978- 1984). He taught as Professor of Economics between 1963 and 1971 at the Delhi School of Economics (where he completed his magnum opus Collective Choice and Social Welfare in 1969).
In 1971, he joined the London School of Economics as a Professor of Economics where he taught until 1977. From 1977 to 1988.
In 1998 he was appointed as Master of Trinity College, Cambridge, becoming the first Asian head of an Oxbridge college.
In May 2007, he was appointed as chairman of Nalanda Mentor Group to examine the framework of international cooperation, and proposed structure of partnership, which would govern the establishment of Nalanda International University
AUTHOR
In 1981, Sen published Poverty and Famines: An Essay on Entitlement and Deprivation (1981), a book in which he argued that famine occurs not only from a lack of food, but from inequalities built into mechanisms for distributing food.
He wrote a controversial article in The New York Review of Books entitled "More Than 100 Million Women Are Missing" , analyzing the mortality impact of unequal rights between the genders in the developing world, particularly Asia. In 2009, Sen published a book called The Idea of Justice.
ECONOMIST
Amartya Sen was awarded the 1998 Nobel Prize in Economic Sciences for his contributions to welfare economics and social choice theory and for his interest in the problems of society's poorest members.
Sen was best known for his work on the causes of famine, which led to the development of practical solutions for preventing or limiting the effects of real or perceived shortages of food.
BHARAT RATNA
He received Bharat Ratna, the highest civilian award in India in 1999
Make Notes